Upgraded efficiency and unprecedented flexibility. Weakened hot-spot effect, lower module failure rate and increased stability by shingle-tech. Special connection method lowers the internal resistance and ensures better performance than traditional connection with busbar. IP67 rated junction box, reliable cables and standard MC4 connectors improve the stability.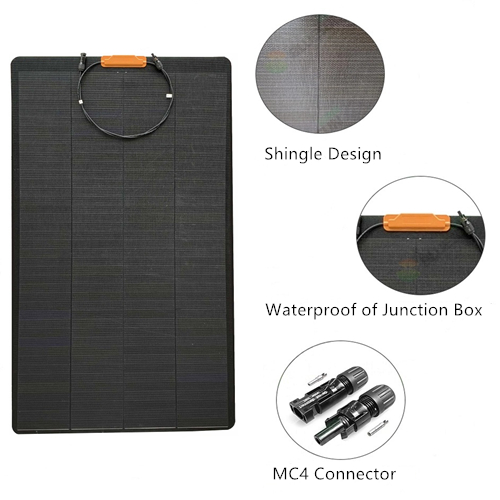 Parameters of Shingled flexible solar panels
Customized is available, please just inform us your detail requirement, we have experienced R&D team for any customized products.
*Note: Lynsa Solar 2021 catalogue is also available to download here.
Different surface material of ETFE and TPT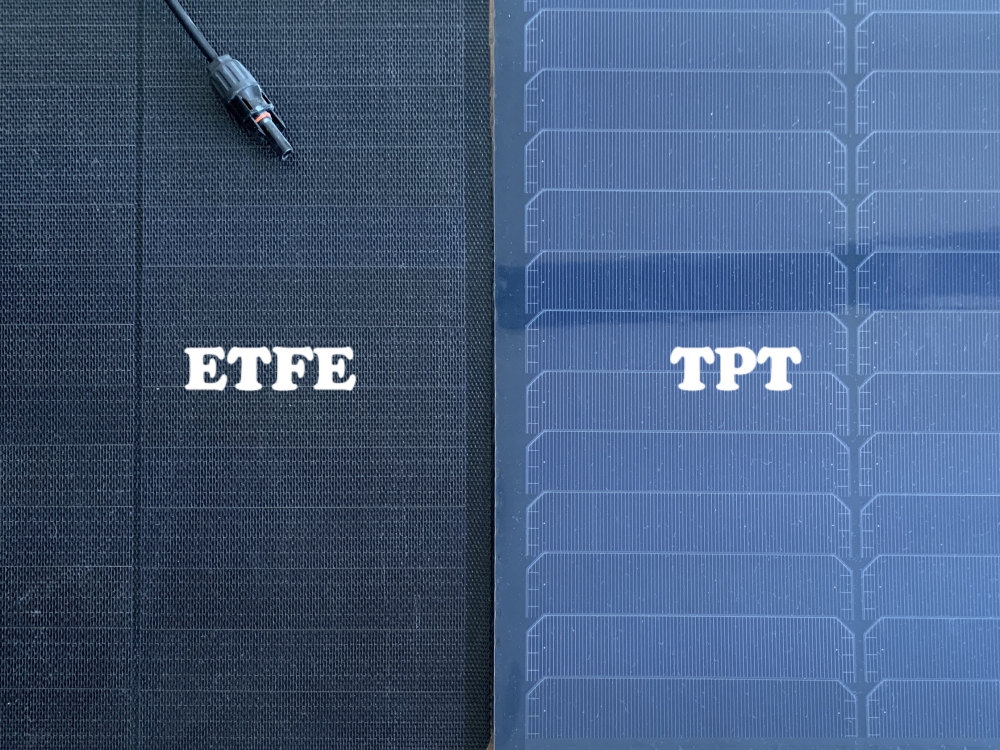 Characteristics of ETFT Materials
ETFE is a fluoropolymer or a polymer containing a fluorine atom. ETFT can withstand high levels of thermal stress and chemical attack, far beyond what PET can do. Another essential feature of ETFE is that it is an excellent polymer for this application. Its total UV permeability: a large number of tests on outdated samples show a permeability of 95 % with a direct light percentage of 88% and an irradiance ranging from 400 to 600 nm of the visible light spectrum.
Advantages of ETFT Materials
ETFE is not only a durable and "ultraviolet-friendly" material but also "smart." Due to its molecular chemistry, ETFE is a self-cleaning material. Another sign of ETFE Intelligence is the environmental sustainability of the polymer. In fact, it is 100% recyclable. Even its production process respects the environment because it does not require the use of chemical solvents or petroleum products. It strictly respects the "Montreal Treaty" and therefore it is not part of the material group that destroys the ozone layer of the atmosphere.
In addition to the structural differences mentioned above, we have seen that both types of panels have advantages and disadvantages both economically and practically. The buyer needs to evaluate the selection based on the needs.
Advantages of Shingled flexible solar panels
● The efficiency of high-quality and high-efficiency monocrystalline silicon wafers can reach 21.4%.
● Shingled string welding process, beautiful and neat.
● The finished product has a thin thickness, lightweight, and good waterproof effect.
● Lightweight and flexible features can be seamlessly integrated into your vehicle.
● Suitable for boats, yachts, RVs, camping, etc.
Applications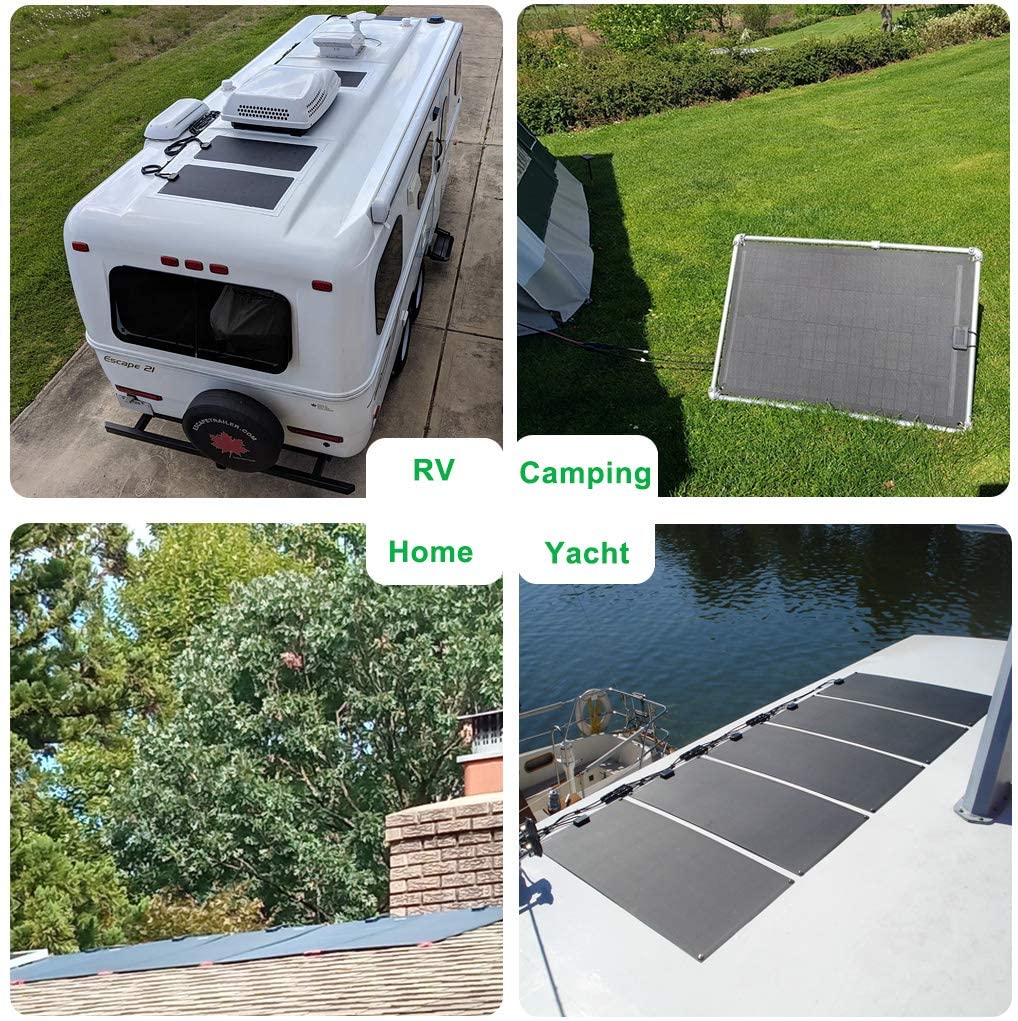 *Brought to you by Xiamen Lynsa Intelligent Technology Co., Ltd.